UNFORGETTABLE ONLINE EXPERIENCE
TO BUILD A STRONG WRITING HABIT!
Learn by Doing
Business or creative, writing is a skill.
A skill you can learn and enhance.
That's why we run the Content Marathon.
HOW DOES CONTENT MARATHON WORK?
Sign up to access your personal Content Marathon dashboard.

Watch a daily 20-minute expert video tutorial (Monday–Sunday).

Complete & submit your daily task within 24 hours to qualify to win a MacBook!
What Makes It Different
The enticing marathon format will make your learning experience fun
Expert videos will teach you the fundamentals of writing for any type of content
Daily exercises will build your writing habit throughout the week
Our private community will provide you with peer to peer feedback
Stewart Rogers, your marathon host, will keep you motivated to stay on track
A week of additional assignments will help you stay in excellent writing shape
73.4% of employers prefer a candidate with strong writing skills.
Daily Dose of Inspiration
Check out Season #1 works with #contentmarathon and let them inspire you!
Closed Facebook Group
Discuss your progress and get feedback from fellow marathoners in our private facebook group.
7

Topics

Uncover the fundamentals of writing with daily video tutorials

7

Exercises

Build your writing habit with daily exercises

7

Deadlines

Complete all tasks on time for a chance to win a MacBook

7

Pieces of Writing

By the end of the week you will be an author of 7 completed written works!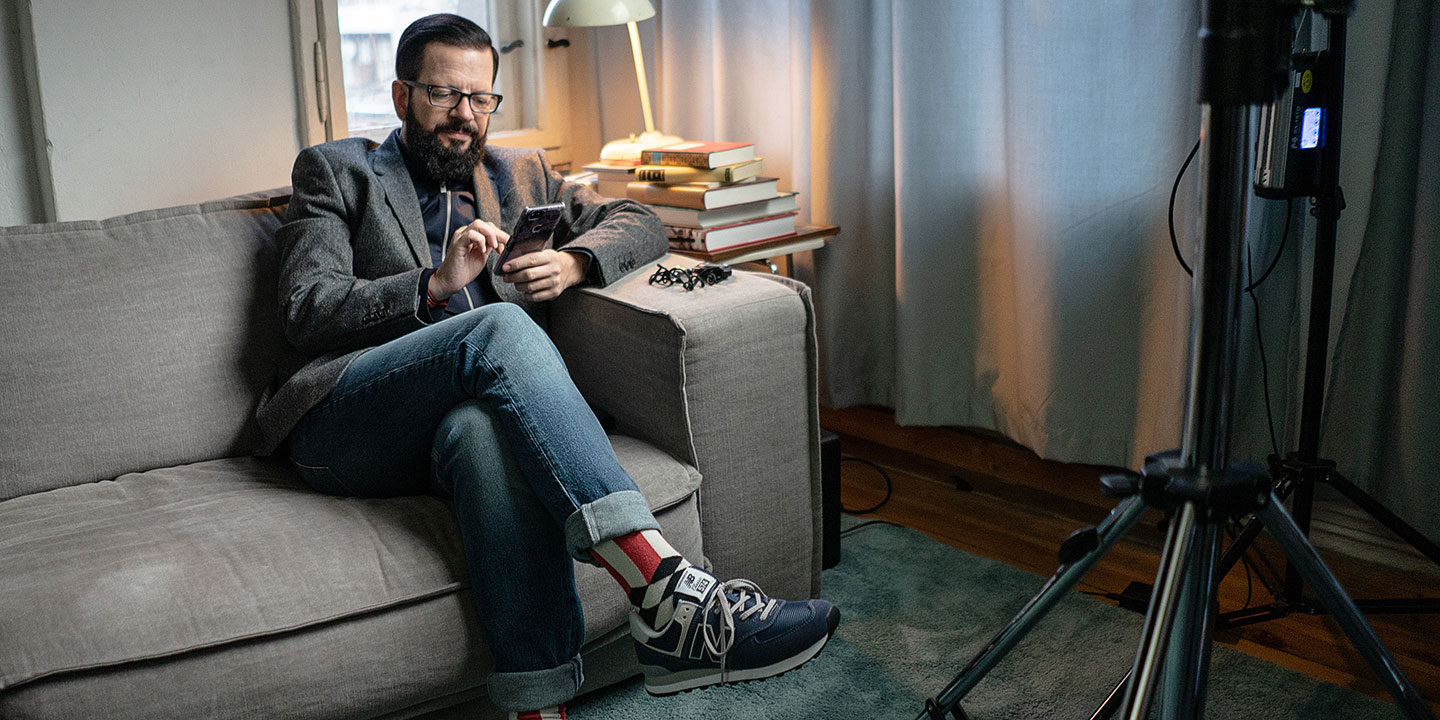 Stewart Rogers,
blogger and journalist at VentureBeat
Motivating you and keeping you on track is Stewart's mission. Submit all tasks on time to get your final story reviewed by Stewart Rogers and have a chance to win a MacBook.
Learn Universal Laws of Writing
Acquire a must-have writing skill
Make money creating content
Advance your career
Enhance your communication skills
Build a habit of writing
Bring your ideas to life
Build your personal brand
Overcome the fear of the blank page
Season #1 Testimonials
They wrote their way to the finish line!
I really enjoyed participating in Content Marathon, pushing myself, and reigniting the flame of my passion for writing. The challenges are both engaging and difficult, as they really force you out of your comfort zone. I highly recommend for anyone who needs a crash course into creative writing, or even just a refresher course.

I've absolutely loved taking part in this week's #contentmarathon by SEMrush! It's been tough at times and there's been days I felt like quitting but now that it's over, I'm sad it's come to an end. I've learnt so much and now find that I'm critiquing my own work as I write which is saving me a lot of time. Definitely worth the effort it took to persevere with it. Thanks!

This is a great way to get into the practice of writing each day. Over the course of a week, you make small changes that lead to big impact. I thoroughly enjoyed taking part in this and looked forward to each lesson. Great course!

The exercises seem simple, but the knowledge gained is far greater. Anyone can make time for this style of course.
The Winning Course
Week 1

Watch daily 20-minute video tutorials and complete 7 exercises to put your knowledge into practice.

Choosing a topic & building a habit – The first step when it comes to writing a compelling text is getting yourself in the right mindset. First, you'll learn how to stay focused and productive. In order to maintain your motivation, you'll need to find an angle. So, we'll show you how to experiment with topic research to help you recognize a great idea and figure out if it's worth your efforts.
Building plotlines – Whether you're building an entire narrative, or writing for an Instagram account, you have to get your readers "hooked" onto your story. How do you do that? This tutorial will tell you all you need to know.
Developing character – Whatever your topic of choice, your story will always feature a central character – whether you are building a fictional one, your personal brand (in which case you'd be the character), or are highlighting a social issue to your readers. Whichever one it is, there are always familiar patterns your character has to go through in order to resonate with a wider audience, and turn any text into a compelling story.
Choosing your words and making them resonate emotionally – Language and emotion are the only tools you can effectively use to communicate your idea and story. Here, you'll learn how to use language to guide readers through a sophisticated idea. But most importantly, you'll learn how the language used in your writing can solicit an emotional response.
Finessing the first line & getting inspired by movies – The first line is often the determining factor when grabbing and holding your readers' attention. Once that aspect is fulfilled, we'll show you how to use the "cinematic approach" by harnessing the powerful concept of suspense to bring your text to life.
Adapting your writing to different mediums & channels – Your writing, your language, your sentence structure, can and should be tweaked depending on the channel it's intended for. While one medium might require a more conversational approach, another might push you to use specific techniques. Here, you'll discover how to adapt your text and narrative for various channels.
Breaking the rules – We all know that rules are made to be broken. Only by knowing and acknowledging the laws of writing, can you break them with mastery and talent, just like the most notable writers and content creators out there are known for skillfully doing.

Week 2

Now it is time for an optional one week of self-paced practical exercises to turn your writing into a habit. We'll deliver your exercises straight to your inbox every day.
Spencer Rylan Knight
"Participating in the first season of Content Marathon was a hoot! The format made it easy to build up a habit of daily writing; a single hour every day was surprisingly easy to work in with a deadline looming (but also with the promise of feedback from other marathoners in the Facebook group). The videos were easy to understand and digest, and I found the exercises to be helpful for generating new content ideas. I ended up quite happy with the draft of the final piece I ended up with after the marathon was over."
Choose Your Track
All expert video tutorials
A community of fellow runners
Mandatory practical exercises
A completion certificate
The main prize draw
One additional week of practice to stay in great writing shape
25% off if you run together with your teammates or friends
Includes 3 Runner entries
If you would like a custom plan for more than 3 team members, contact us.